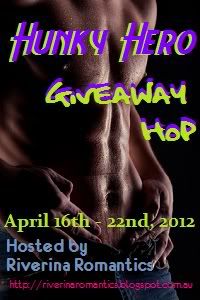 So, who doesn't love a hunky hero? They can come in all forms, shapes and sizes as long as they make us want them, in every way. Not all of my heroes are buff men with six pack abs. In fact, most aren't. They are alpha, dominant and incredibly bossy at times, but they can also be sexy as hell. They aren't cruel or sadistic, although they are clearly capable of inflicting pain when the need arises. They are men of authority who have the capacity to care deeply, but don't give their heart easily. And when they fall in love, it is forever, which makes them extremely hunky guys indeed in my mind.
In
Mortal Illusions
, we have an urbane, slightly aloof but committed vampire who has loved and lost so many times, he refuses to give his heart again.
In
Deadly Enchantment
, we have a shape-shifting wizard who fears the beast inside him possesses a blood-lust that threatens the woman he loves.
In
Arrested by Love
, we have a simple cop who is determined to protect the alluringly sexy yet innocent and naive socialite he has adored since she was a child, yet steadfastly resists from claiming as his own.
Different men for different tastes, but all available to go home with a willing woman for the next few days. If one of the above heroes intrigues you enough to want to slip in bed with him,
leave a comment below explaining which one you want, and why,
but please only pick one (they are monogamous after all). And don't forget to leave your e-mail address, so I can get in touch if you win.
If you want to know more about any of the guys, click the title link and read the first three chapters also available on my
web site
. And after you've made your choice and left your comment, click one of the links below to learn about one of the other hunky heroes who want to go home with you.